Today Wednesday June 20, 2018
Play date @ DCHS beginning @ 5:00 p.m. DC vs Carrollton
6:00 Carrollton vs McEachern, 7:00 DCHS vs McEachern
GA. Tech Camp 6/23/2018
Max number of players (15) If anyone above the number that has been at practice would like to go they may travel but not play. Each player needs to pay $25.oo to cover cost of camp, travel and snacks/drinks. If you write a check make it to the Douglas County Tip-Off club. Below is the schedule for Saturday. All participants must have waiver signed.
Departure time- 1:00 p.m.
Game # 1 Douglas County vs Calhoun County 3:00 p.m.
Game #2 Douglas County vs Columbus 5:00 p.m.
Game #3 Douglas County vs Westover 7:00 p.m.
The Lady Tigers finished the 4 love of the camp 5-3 1-0 jv. Congrats
The Ladies went 1-1 today 6/6/2018 @ the Mays Camp. The ladies will play a jv game @ 3 and the other games are at 4 and 6 on Thursday @ Mays.
The Lady Tigers are currently participating in a camp called For the Love of the Game @ Mays HS. We have played 4 games so far and are 3-1 with some very competitive games. We play there today at 5 and 6 o'clock.
Also the Car Wash with the DC Tip Off Club is Saturday June 9th from 9 to approximately 3 o'clock. There will also be a Barbecue sale going on during this day. for more information look on the DC tip off club website.
The Ladies will be traveling to Duluth HS next week for the Rose Classic Tournament.
Congratulations to the Three time region Champion Lady Tigers! Amari Robinson was named the Player of the year for Region 5 AAAAAA. She was also named the GACA North All State Team.
The Lady Tigers reached the Final Four for the 2nd time in Three years.
Thanks to all students, parents, and staff, especially the other coaches for their support.
Amari was also named to the GACA Junior All Star game. She topped of her awards with being named 1st Team All state and the County Player of the year. Congratulations "A Rob"


If you have not taken care of your team fees . You should arrange to do that ASAP. The budget is in a deficit at this time. If you are unsure please check with Coach Forsh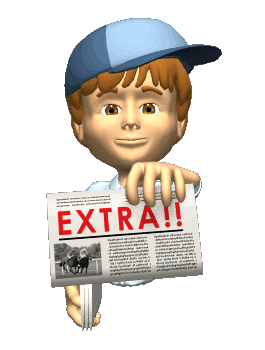 Congratulations to Amira Atwater on being named player of the year for Region 3-AAAAAA . Also Arsula Clark and Amari made first team All Region. Ashanti also made Honorable mention All Region.
Congratulations to the Lady Tigers on making the Final Four ('15-'16)! They finished 28-2.
Many thanks to our Team Moms and our administration for their support.
Questions? Contact Coach Chester.Forsh@douglas.k12.ga.us